Bundle: BlipCase + triode synthesizer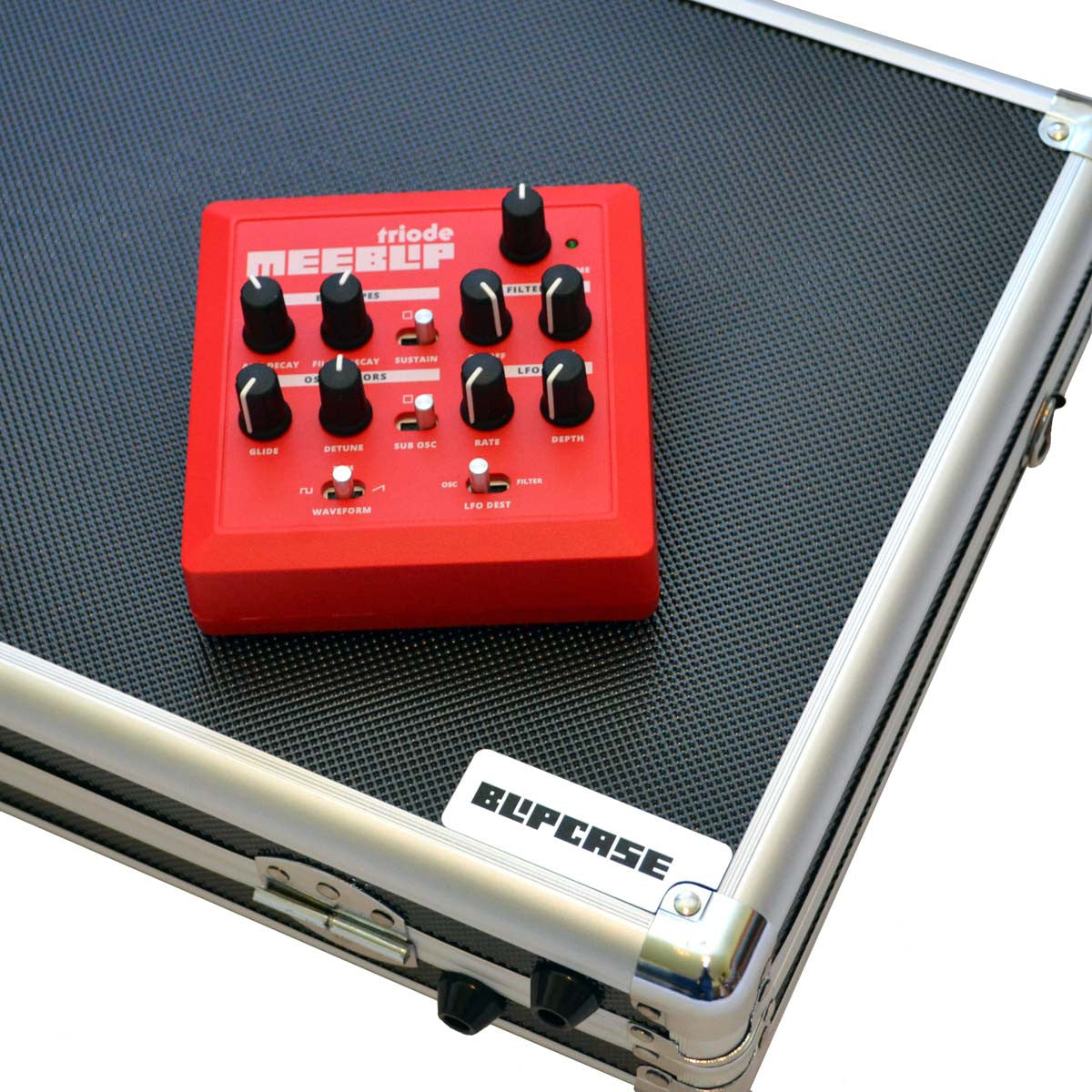 Save big on a BlipCase and MeeBlip triode synth!
triode's huge sound is driven by three oscillators paired with a unique, aggressive analog filter. It offers full MIDI control of every parameter and hands-on access to essential functions for quick and easy tweaking.
Use BlipCase to store and protect your compact desktop instruments with a custom system of inserts. Take your gear with you in a lightweight, ruggedized case with handle and strap.  
BlipCase's dimensions have been carefully selected with gear like MeeBlips, the KORG volca series and Mackie and Behringer compact mixers in mind. It's not too small to store your favorite stuff - but it's not too big for easy transport, either.
Bundle includes one MeeBlip triode synth with international power supply inside a BlipCase with 15 internal dividers, carry strap and 2 foam performance blocks.